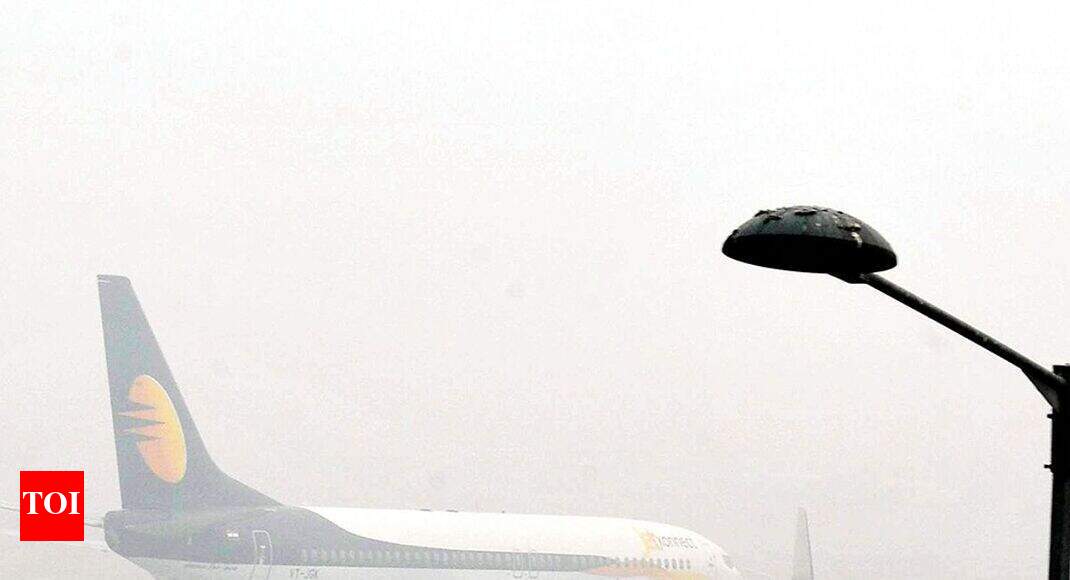 LUCKNOW: Thick fog in Delhi had a cascading effect on flights from
Amausi airport
, leaving passengers stranded for hours on Tuesday.
More than 15 flights arrived late from various destinations; some delayed by over three hours. Airports Authority of India officials said flights arrived late due to fog and operational issues at Delhi airport.
Flights that arrived late included Jaipur-Lucknow Alliance Air CD 691 (3 hours), Jaipur-Lucknow Air India AI9691 (3 hours), Sharjah-Lucknow IndiGo 6E1412 (2 hours), Delhi-Lucknow UK Vistara 998 (2 hours), Kolkata-Lucknow IndiGo 6E 844 (2 hours), Mumbai-Lucknow GoAir G8497 (2 hours), Mumbai-Lucknow Indi-Go 6E 342 (1 hour 15 minutes) and Bengaluru-Lucknow Indi-Go 6E6903 (1hour 10 minutes).
Meanwhile, the weather office gave a fog alert in the city in the weekend.
The minimum temperatures continued to be below five degrees Celsius for the fifth consecutive day on Tuesday. Weatherman has predicted further drop in temperatures and fog by Sunday-Monday. Light to moderate northwesterly winds from snowfed mountains would add to the chill.
The minimum temperature dropped to 4.8 degrees Celsius, four degrees below normal, in the wee hours on Tuesday. Shallow fog prevailed during morning hours. However, sunshine during the day brought some relief. The maximum temperature was 22.7 degrees Celsius.
December this year in the city has been the coldest in the past three years. Lowest minimum temperature this winter so far was 4.3 degrees Celsius, recorded on December 23. In 2017, the coldest December day was on December 17 when mercury had dropped to 6.6 degrees Celsius and in 2016 it was December 18 with minimum temperature 4.9 degrees Celsius.
State Met director JP Gupta said that northwesterly light to moderate winds will prevail in the state and the city till Sunday. Shallow to moderate fog with isolated dense fog is likely over some parts of UP on Wednesday.
In Lucknow, shallow fog is expected in the morning. However, day would be sunny. Maximum and minimum temperatures would be around 22 and 4 degrees Celsius, respectively. Both maximum and minimum temperatures would drop further by a degree or two in the coming days. The density of fog is also expected to intensify.